Our Values, Sustainability and Responsibility
Here at Kia Ora  we aim to improve not only productivity, but the condition of the land and the environment. We plan to leave Kia Ora in the best possible state for the future.
We also provide for the safety and well-being of our stock, contractors and employees and work beside them to demonstrate safe practice and our care.

Kia Ora is accredited under the Fox and Lillie Geneyses Group,  for the Responsible Wool Standard. This is a voluntary global standard that addresses the welfare of sheep and the land they graze on. The certification ensures that sheep are treated with respect to their five freedoms and also ensures best practices in the management and protection of the land.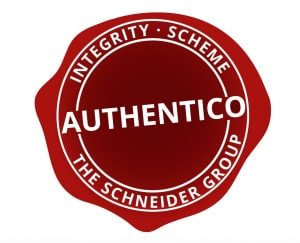 We exceed all animal welfare and Livestock Producer Assurance (LPA) legislation and standards. We are an accredited SustainaWOOL and Authentico supplier.
To ensure flock well-being we:
we monitor sheep health closely keeping ewes above score 2.5
drench when WEC is raised
we use pain relief for procedures (we do not muelse)
we do not shear the hocks (below the knee) to reduce risk of injury
we use cover (snow) combs for young stock and if shearing in cooler weather
we do not shear lambs. We shear adult sheep every ten months – to ensure wool is not over length and is suitable for high end processing
we allow natural births and only interfere if absolutely necessary
we lamb in September as the weather warms
we sow summer crops to wean lambs onto
proper animal health, quarantine (Bio-security) and welfare practices are followed
To enhance the environment we:
plant trees from locally sourced seed annually. This has resulted in Koalas now being regular visitors
Pasture mass is maintained above a total of 1,000 kg DM/ha which ensures the surface movement of water, nutrients and soil is greatly reduced. Pastures are grazed at optimum height to prevent weeds invading pastures (grazing too short can allow broadleaf weeds to invade)
Ground cover is kept above 95% which prevents erosion
Kia Ora has dung beetles which bury cow manure
we have fenced off the rivers and revegetated the banks providing a wonderful Wallaby habitat. Stock are watered by troughs to protect the environment. Remnant vegetation areas (trees and grasses esp. kangaroo grass) are protected
we do frequent soil tests and only fertilise to achieve our target Olsen P (17-22) and to provide any other elements the soil needs
we only crop to control weed and improve pasture. This is a 3 year program as we sow annual crops(direct drill) and then end with perennial pasture
we are avid recyclers. Reusing and repurposing is the norm with a contractor taking any excess
2019:
Kia Ora won the Small and Medium Enterprise and the Premier's Regional Recognition Award in the Victorian Premier's Sustainability Awards, for our cross-operational commitment to sustainability.
Kia Ora was accredited as the 58th Victorian sanctuary, under the Wildlife Land Trust and awarded Land for Wildlife status. These are voluntary conservation programs aiming to support and enhance flora and fauna on private land, alongside production. https://www.wildlife.vic.gov.au/protecting-wildlife/land-for-wildlife
We established the Best Food and Fibre Environment Group Inc., and work with extended family and friends to protect remnant vegetation and improve the environment.
Kia Ora is also involved in the Australian Platypus Monitoring Network and site monitoring.   https://www.platypusnetwork.org.au/home
2020:
Kia Ora is renowned for its magnificent fine wool and sustainable practices. We strive to find the perfect balance between farming, lifestyle, family and the environment.