Kia Ora is a family owned farming business at Winslow, Victoria, Australia proactively committed to Ethical, Sustainable, Profitable (ESP) wool production. Brendan, Susan, James and Nicole Finnigan run flock of ultra and super fine merinos embracing ESPwool®.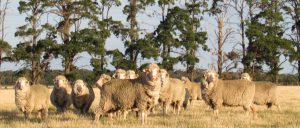 Kia Ora is on Gunditjmara country, 74 meters above sea level,  with volcanic soils over limestone, enjoying mild summers and 750 mm rainfall annually (May- October). By employing the latest genetic techniques and animal welfare standards the soft, fine wool produced represents the culmination of four generations' knowledge, breeding expertise, dedication and innovation.
With degrees in Commerce, Agricultural Science, Health Science, Education and Psychology our family works as a team enhancing our ESPwool® production business as we care for the earth, animals and people.
Please enjoy this website and contact us if you have any queries.