Kia Ora is a family owned farming operation at Winslow, Victoria, Australia. Brendan, Susan, James and Nicole Finnigan run a commercial flock of super fine merinos embracing Ethical, Sustainable, Profitable (E.S.P.) wool production  and trade cattle.

Situated 74 meters above sea level,  with volcanic soils over limestone, we enjoy mild summers and 750 mm rainfall annually (May- October).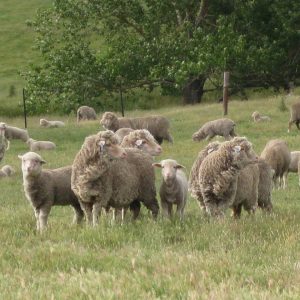 By employing the latest genetic techniques and animal welfare standards our soft, fine wool represents the culmination of four generations' knowledge, breeding expertise, dedication and innovation.  We have, between us,  degrees in agricultural science, health science, commerce, psychology, marketing and education. We take great pride in our sheep, the care taken of them and in the magnificent fibre they produce.
Please contact us if you have any queries.
https://www.facebook.com/merinokiaora/