For RAW wool and RAM inquiries please see our
SALES page
There are many Australians doing outstanding work to make quality Merino wool products available. Please enjoy the links below.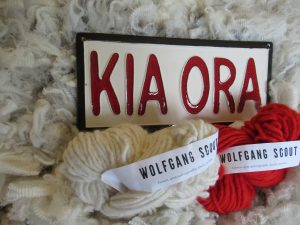 Our wool is particularly suitable for babies & CHILDREN
MERINEO Baby swaddling bags, childrens singlets and baby blankets. The founder, Claire, is from a passionate Australian wool-growing family and a mother. She knew babies sleep better swaddled  in superfine Merino wool. So she designed the Merineo swaddling bag using the softest and most luxurious, superfine Merino wool fabric. Arms in or out with the one bag is a feature we love.
LEROY MAC DESIGNS Pure Merino Wool baby garments that have the feel and comfort that only comes from the natural fibres of Australian Merino Wool. Rebecca and Rod select the best wool from their farm at Lexton in country Victoria and manage the entire production and sale process. The knitted 'sheep' blankets and beanies are a favorite and are machine washable.
https://leroymac.com.au/shop-collections
HENRY & GRACE A great brand for pregnant mothers and baby. They use 15-micron wool, so it is unbelievably soft and the knit allows for stretch and comfort. It is great for next to skin being non-allergenic, helping regulate body temperature and manage moisture to reduce discomfort. The baby wrap is so soft and luxurious. Its our favorite baby shower gift.
SNOW DROP MERINO A west Victorian producer of practical, stylish and easy-care fine Merino children's jumpers, beanies and scarves. They are designed and made in Australia for adventurous children. Our children love the comfortable style.
WOLFGANG SCOUT Adult knitwear and other ethically sourced clothing, knitting products and clothing care items. The Wolfgang Scout philosophy is to tread lightly on the earth, create long lasting products that are passed on to future generations and ensure what they do is earth, animal and people friendly.
          Wool for all ages
HUMPHERY LAW Great socks can make your day. These are Australian made, there are styles and fibre mix to suit every need, they dont shrink and they have history, made in Melbourne since 1947. They make socks for every occasion and activity: sport, anklet, steel cap boot, health, hiking, small, extra long – a sock for everyone. Passion, experience and diligence in a company making magic socks.
https://www.humphreylaw.com.au/
SILVER FLEECE  An 100% Australian owned and operated company manufacturing in Adelaide, South Australia. Silver Fleece use quality Australian yarns and fabrics, including Merino wool, to produce a range of knitwear that is unique, safe and sustainable. They make to measure, have children's and adult ranges and make a lot of school uniform outer wear. Our tall family members love the extra body length available.
HELLO EWE jumpers are made from a soft, yet durable weave which makes them tough enough to handle the washing machine and still be passed down to siblings and friends. Made in regional Victoria it has grown from the grass roots family farm to a niche market promoting quality Merino wool knitwear.
.
MCINTYRE  is an Australian lifestyle brand, designing timeless, sustainable, and quality Australian made Merino knitwear and basics.
https://www.mcintyremerino.com
UNITED BY WOOL This website has lots of brands with beautiful merino clothing. Ranging from newborn to childrens size 14 and then adults. Brands include: Acorn Kids, Ali for Alessandra, Babu, Bow and Arrow, Branberry Baby Blankets, Hello Night Kids, Lamington Socks, Le Edit , Maple Tree, Roots and Wings, Smitten, Toorallie, Wheat. People who are passionate about wool have made shopping easy.
Wool products
WAVERLEY MILLS. Australia's oldest working textile mill (established in 1874), produce designer wool products that are guaranteed to last, beautifully and carefully crafted, and ethically produced. They weave luxury natural fibres into quality scarves, rugs and blankets. The range of recycled wool products is huge. The mill is on the Distillery Creek in Launceston, Tasmania and booked tours are available.
https://waverleymills.com/collections/by-product
FLAGSTAFF HILL GIFT SHOP We supply raw wool samples and wool themed merchandise to Flagstaff Hill Museum and Village Gift Shop, Warrnambool. These are great gifts to take overseas – giving everyone the opportunity to touch, see and learn about Australian Merino Wool.